Stallion News
12 days ago
Registration 2017-2018
To want to register your student(s) prior to August 14, please head to Carey Junior High or East High. You will need the following in order to register your child in the district: birth certificate, proof of address, and shot records. Saddle Ridge office will open at 7:30 on August 14, 2017

R.A.K. Week
This week we celebrated Random Acts of Kindness. Throughout the week the students performed numerous acts of kindness.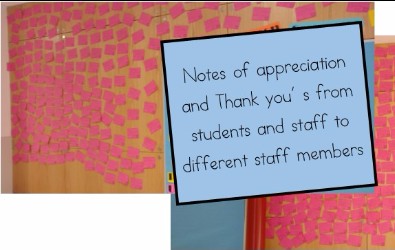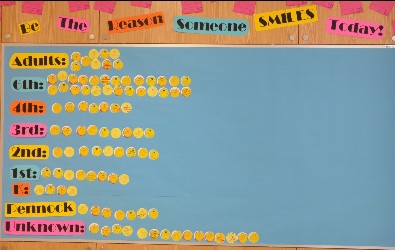 Saddle Ridge Science Fair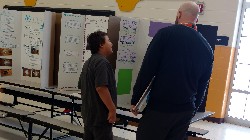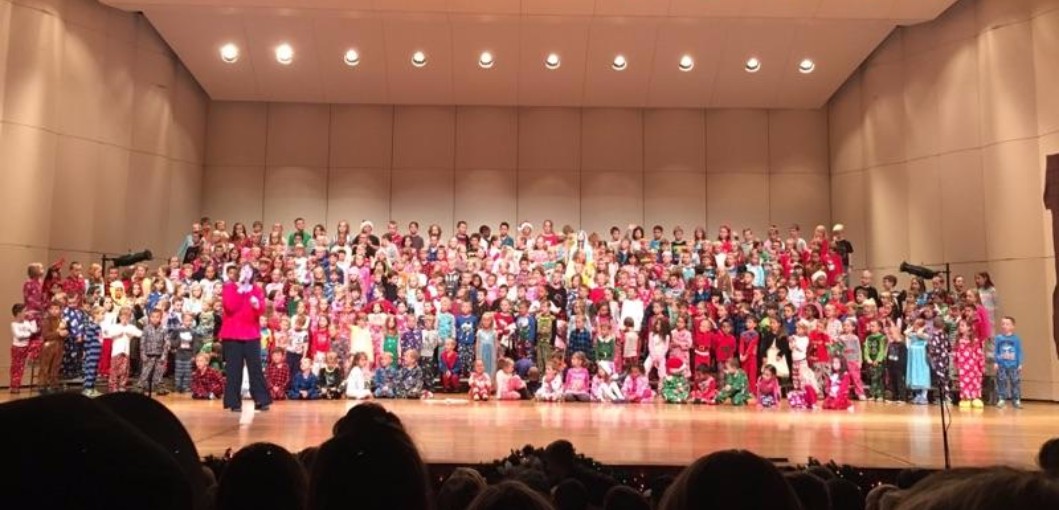 SR Christmas Concert
A great turnout at this years Christmas concert. With so many parents and students, the concert was held at the Cheyenne Civic Center. A HUGE thanks to Mrs. Smith Burt for putting on another great concert. Thank you to all the parents and staff that helped behind the scenes getting the students where they needed to be. Don't forget if you want a copy of the video, $20 each, there are order forms in the office!
Walk-a-thon prizes
This year's walk-a-thon was a great success. With the money raised we are able to increase our technology equipment for the students! Prizes have been given out to students, if you feel something is missing or wrong please let the office know and they will pass on the information to PTO.
Who can join Mini Bank: All Students enrolled at Saddle Ridge are eligible to enroll. This is a program for all kindergarten through sixth grade students. Sorry no Parents!
Initial Deposit: $2.00 Minimum Deposit: Any amount after initial deposit
Interest Rate: 4% for every month, at a bank you would only earn 1/2%. Maximum of five withdraws are allowed.
Why is Mini Bank better than going to the bank? Students who bank with Mini Bank receive 4% interest rate rather than 1/2% interest rate at the bank. The money a student saves is still at the bank. A bank representative collects the money from Saddle Ridge Super Stallion Savers Min Bank each Banking Day.
Mini Bank Date:
October: 4, 18 November: 1, 15, 29 December: 13
January: 10, 24 February: 7, 21 March: 7, 21
April: 4, 18 Last day to Deposit: May 2
Sponsor/Contact: Miss Behrends BehrendsK@laramie1.org
PBIS and Blue Star Tickets
Has your student come home saying they earned a star ticket or they filled up a Star calendar? Have you ever wondered what that means or how they earned them? Every staff member has a stack of these blue tickets that they hand out to a student when they see them being Safe, Respectful, or Responsible. The student's name goes on both parts; the small part goes on the calendar and the big part gets turned into the office on Fridays. We have a weekly drawing, one per grade level, for a small prize. At the end of the year, all the blue tickets turned in are put in for a HUGE end of the year drawing. In the past we have given away bikes, Nooks, laptop, and many other items donated by parents, PTO and the PBIS team. Calendars are turned in to their teacher when they have earned and attached twelve. Mr. Jackson goes around weekly and hands out certificates to those who have turned in calendars.
Thanksgiving Holiday Lunch
Be on the lookout for the lunch forms to join your student for the Thanksgiving lunch. Forms and money are due by October 21.Lunch times are different for this special day so please check the sheet for your student lunch times. Students are charged their regular lunch prices all others will be charged $4 per sibling/adult that will be joining us. Due to the volume of parents and guest we will not be accepting money during the luncheon. We do order a few extra meals but cannot guarantee that you will get a meal if forms and payment are not turned in by the deadline.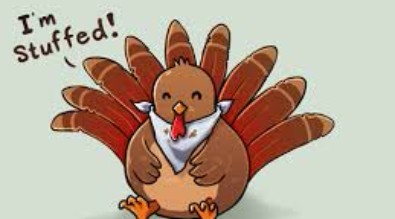 Picture Retakes
Picture retakes will be Friday, Nov. 4. Only students who were absent or want to take new pictures will be asked to take these. There are no times for classes the photographers will be here from 8:30 to 11:30 for all interested. Picture forms can be found in the office.
Parent/Teacher Conferences
Your student should have brought home a date and time for you to meet with their teacher. If you have not seen these please contact the teacher. If you have any questions or concerns with the date/time of your appointment feel free to contact the office or the teacher to reschedule. Remember October 26 is a half day for elementary students and they will be released at 12:15 with no school for them on on the 27 or 28.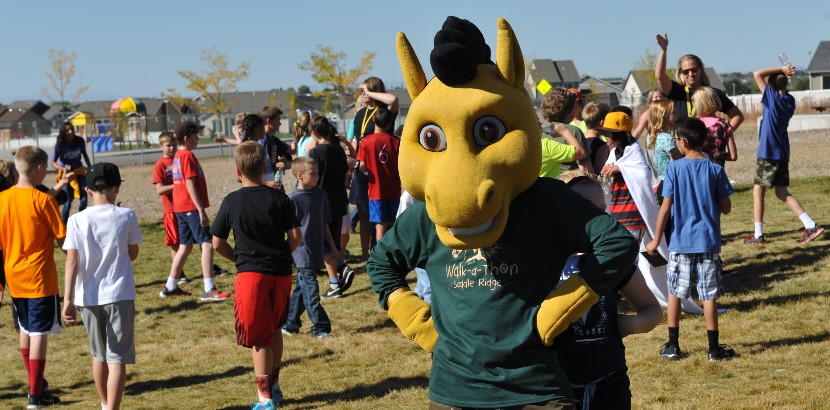 Parent NIghts for Grading and Reporting
Your grade level teachers will e hosting an information night on our District's move to this different way of reporting. Below are the dates for our "parent Gradebook Information Nights" each night will be held in the gym from 6:00 PM to 7:00 PM
Oct. 4, Kindergarten Oct. 5, Fourth Grade Oct. 6th, Third Grade
PRINCIPAL'S PAGE
8 days ago
Donald Brinkman
The Carpenter: A story about the greatest success strategies of all by Jon Gordon is a book I believe in. The theme behind the book is to love, care, and serve. In education, each of these are important to the success of the students, teachers, buildings, and school districts. A quote that stood out to me was:
A carpenter builds things. A craftsman creates a work of art. While most people approach their work with the mindset that they just want to get it done, craftsmen are more concerned with who they are becoming and what they are creating rather than how fast they finish it. After all, it's no use finishing something if it's not a work of art.
I am a craftsman by loving the position I am in, caring for those I work with and serving the needs of others to help students succeed in education.
I am an individual who loves being in the educational field. I begin my day at 6:00 am as I wake up to the local newspaper and reading about our community. Around 7:30 am I begin working with individuals who have an amazing passion for student success. I coach teachers, challenge peers, and have conferring sessions with stakeholders. During this time, I love the opportunity to work with the students, the teachers, the secretaries, and the school district. As my day comes to an end, I drive home and reflect on what that day brought to me. I ask myself what I can improve on to make the next day even better.
The educational environment is a caring environment for all stakeholders. My job is to develop and maintain an environment that each teacher, student, parent, support staff, administrator, and visitor feels safe and wants to visit on a regular basis. By caring for the needs of the stakeholders' educational and personal needs, the school climate will be calm, organized, smooth flowing, and positive.
As lifelong learners, we are all at different levels in a growth model. It is my responsibility to serve stakeholders in their educational growth. Students continuously need to be challenged to reach the next level in their educational and extra-curricular needs. Teachers need opportunities to receive high quality professional development and opportunities to see other professionals at their craft. Staff members need opportunities to receive support in their area of focus. Parents need to see and develop an idea of what happens during the day when their children are in a safe, responsible, and respectful environment.
At the end of the book, Jon Gordon says, "You aren't a true success unless you are helping others be successful. Success is meant to be shared." As an educational leader, it is my responsibility to work as team to build the success in the building and celebrate the successes with all stakeholders.
Gordon, Jon. The Carpenter: A Story About the Greatest Success Strategies of All. Hoboken, New Jersey: John Wiley & Sons, Inc., 2014. Digital Book.
Donald Brinkman- Principal